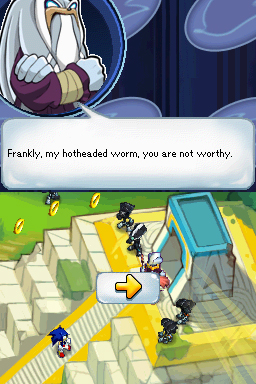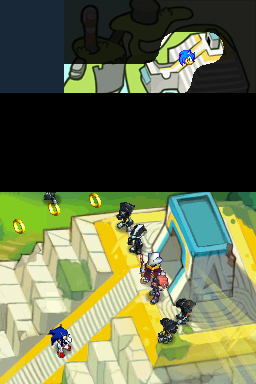 Planete-Sonic have managed to get their hands on some awesome new Sonic Chronicles screens that confirm all of this Echidna speculation and references seen in past images. Echidnas are in the game, pyramids and all. An OAE(Old Age Echidna) is seen atop a pyramid with some members of the Brotherhood talking to Sonic.
One member of the Brotherhood standing next to the OAE is shown to have some light pink dreadlocks coming out the back of their head with part of their face showing too. Could the Brotherhood all be Echidna's in disguise? Would explain the long part stretching out of the back of their heads which fans have speculated since the beginning.
You can check out all of the screens here.
Thanks to SSMB member Adamis for the tip-off.
In other news Adamis has managed to get his hands on the map for what looks to be Eggmans base. Hit the jump to see a scaled down image of it (you'll want to right-click and hit 'View Image' to see it full size)… Continue reading Hot New Chronicles Screens – With added Echidna