In a survey of millennials conducted by Casino.org, Sonic's more recognizable than Donkey Kong, Yoshi, and LeBron James.
Casino.org, a hub for online gambling reviews and statistics, published survey results stacking the millennial recognizability of popular gaming icons against real-life politicians, activists, athletes. and musicians. Unsurprisingly, gaming icons such as Mario, Pikachu, Pac-Man, and of course, Sonic the Hedgehog, were almost universally recognized above John Marston, Marcus Fenix, and Sora.
When pitted against cultural figures, Sonic was more recognizable than the majority of political figures included in the survey, and most cultural figures such as LeBron James, Cardi B, and even Malcolm X. Shadow the Hedgehog didn't quite hit as high as Sonic at only 26.6% of respondents correctly recognizing him, but he still outperformed Ganondorf, Sephiroth, Roger Federer, and Lil Nas X.
Earlier in the year, Casino.org compiled data from Wikipedia, Metacritic, VG Sales Wiki, Twitch Tracker, and search tracking from March 2020 to April 2021 to identify the most loved game franchises, placing the Sonic series at #10, between Animal Crossing and Resident Evil. Within the series itself, Sonic Adventure 2 and Sonic 3 were cited as the best reviewed, Sonic 2 as the best selling, and Sonic Colors as the most streamed in 2020-2021. Animal Crossing swept North America, Europe, Australia, but plucky little Sonic won over Ecuador, Venezuela, and Indonesia. Somehow, Japan wound up with The Last of Us series as their favorite. Algorithms are weird.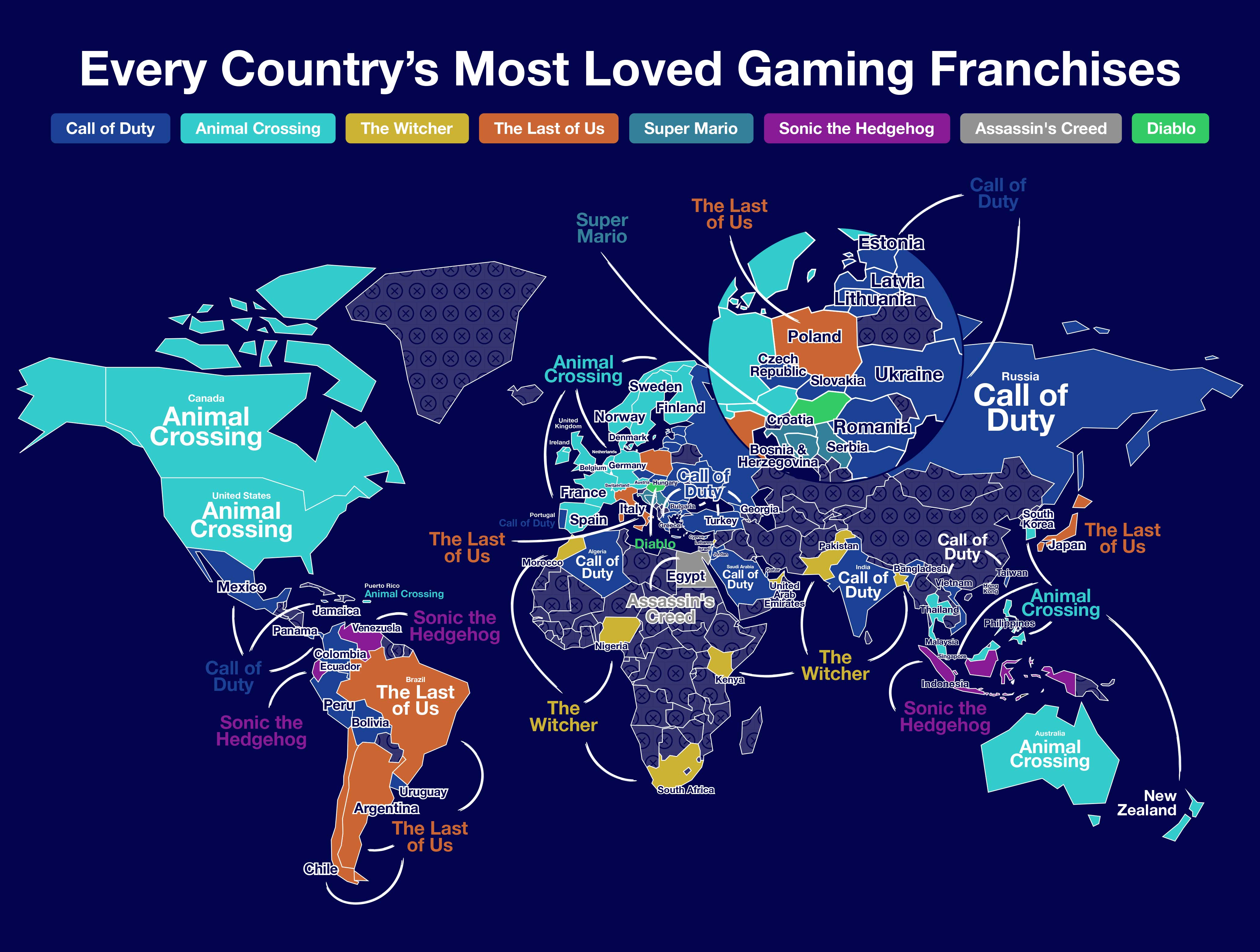 While these statistics are fun to consider, I really want to emphasize, do not treat this data as especially scientific. The recognizability survey doesn't specify the format of their poll or who they consider a "millennial" (Wikipedia cites it as people born between 1981 and 1996, but the term often refers to those born even later than that). Further, Metacritic averages shouldn't be taken as worthwhile comparisons due to the differences in review scales among different review sources. Casino.org even specifies, "This content was created for entertainment purposes."
On a specific note to the reader, KEEP THE COMMENTS POLITE AND CONSTRUCTIVE. While the survey references political figures, discussing the views of a political party or individual political figures is outside the scope of the survey, and is outside the scope of this article.