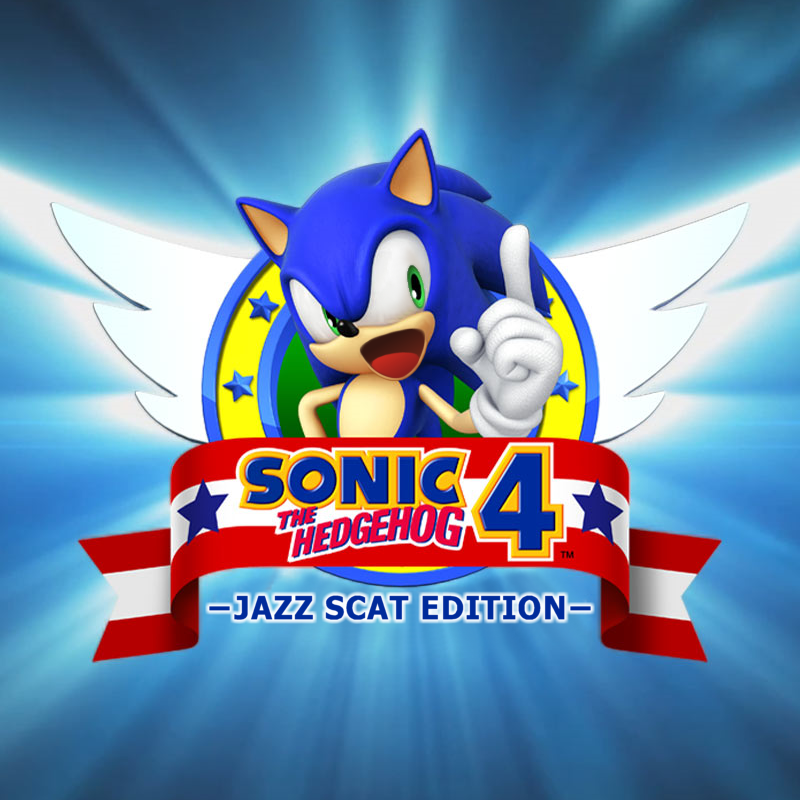 Have you ever played around with an electric keyboard's "jazz scat" samples?  Come on, you know you have at least one time.  Well, Cinossu likes to play around with them a lot, so much so that he has jazzified the whole Sonic 4: Episode 1 soundtrack.
Today, you can download this two-disc romp through the melodies and jingles of the hedgehog's retro-reboot and enjoy the serene sounds of "doo," "bop" and "doooooow."  It's the swinginest Sonic album this side of the world.  Cinossu, also known for his ROM hacking contributions in the form of Sonic 1: Extended Edition and Retro Channel, details the creation of this album:
Every zone and every act is covered. Every jingle is too, and in some cases have been extended. Certain liberties with the sequences were taken for some tracks to make them sound better. For example, Mad Gear Zone Act 2 has a very weird chord-change after the intro. I changed this to match the intro more. Final Boss is a major change, with the second part original-ish, based on chords from the Final Boss music and the sequence from Boss Pinch.
Visit the Official Website and download the album.  You can preview each individual track as well.