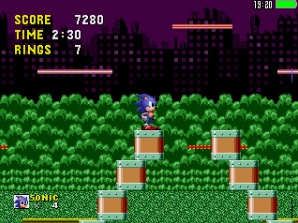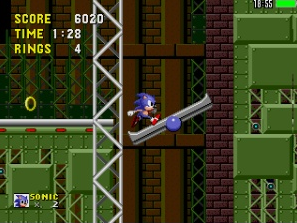 SEGA announced this morning that the original 'Sonic the Hedgehog' title will be once again ported to a newer gaming system MP3 player.
Released in the iTunes store for $4.99, the 1991 classic will see Sonic speeding round loops and collecting up rings through 6 exciting zones in hope to put an end to the evil Dr. Robotniks schemes.
The game has apparently been 'redesigned' for the iPod, though still remains an exact port of the original game. There's no news of a definite release date, apart from that it will hit American iTune stores 'just in time for the holidays.'
You can read up on the announcement here.