Again, as this is mostly media oriented, no need for much of my blathering.
The NiGHTS: Journey of Dreams box art: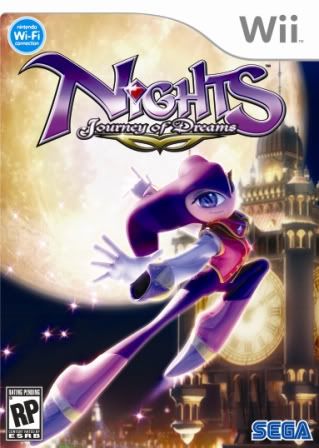 The NiGHTS Video with in game music:
NiGHTS: Journey of Dreams video
It should be noted that the sound is a bit out of sync with the video, and the boss music starts way early, nevertheless this seems to be the official music. As a NiGHTS fan, I rather like the first one. The second one…sounds fitting, but a bit weird to me.
Edit: Apparently, my source might have been wrong about this music being "official". As a result, I'm going to regard this as a rumor until something more concrete is shown. I apologize for jumping the gun on this.