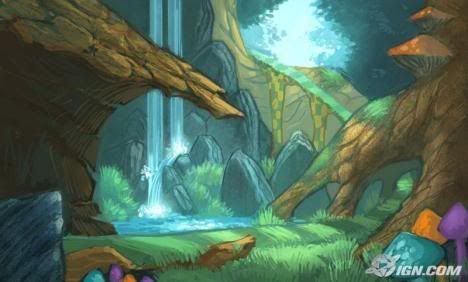 A very nice read in store for you. SEGA have revealed some very interesting bits of information concerning the PSP title, Sonic rivals. They include some concept art, a insight into the storyline of the game and some fascinating looks into the characters that star in this amazing looking game.
First of all, the story that concerns Sonic the hedgehog involves Sonic going on a mission to save his good friends Amy Rose and Miles "Tails" Prower, who by some as of yet unconfirmed mysterious power/character have been turned into cards. The information points to the nefarious Dr Eggman being behind this deed but nothing more has been confirmed.
Knuckles the Echidna's profile says that he also has had something important to him get the card treatment, more precisely, the master emerald. As anyone's guess, Knuckles goes off to save his precious charge and gets involved in a race with Sonic and the other competitors.
Shadow is drawn into the fray after he recieves a strange transmission from Dr Eggman, taking him to a strange land area. He then finds something very strange and must race to Dr Eggman to get the full truth about this enigmatic thing that he discovers.
Silver the hedgehog is also summoned from a strange place to find someone he apparently doesn't have a clue about. The quest to find this person involves him having to resort to finding Dr Eggman in order to get some clues that will lead him to the person he is trying to look for.
According to SEGA's game release date list, Sonic Rivals is geared for a release date of 17/11/06 in europe. Release dates for USA are currently unknown but it is thought that it will be released in the USA sometime in autumn of this year.
The concept art is of the as of yet unnamed level that has been shown in gameplay screenshots so far. Here are a few (From IGN) for your viewing pleasure;