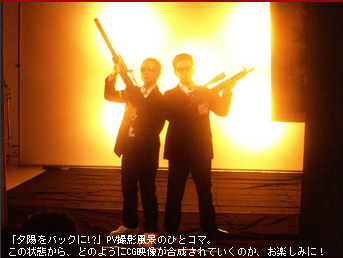 'Sonic Channel' have had a rather large update, with yet more promotional photos from the 'm-flo' event, and loads of downloadable goodies such as wallpaper and art sheets.
M-Flo Content
Sonic Channel has added to its site new images of the promotional event: where 'Shadow the Hedgehog' and the Japanese hip-hop soul group m-flo teamed up for a photo shoot. The photo shoot was to promote the soon-to-be-released Shadow remix of their song 'TRIPOD BABY' entitled: 'TRIPOD BABY (SHADOW THE HEDGEHOG MIX)'.
The images feature the same level of wacky humour that the last batch came to display, and yet more photos are appearing everyday from numerous other online games sites.
To access these images click the 'SONIC PROJECT' link, and then click the 'm-flo' link.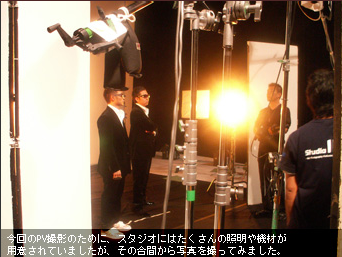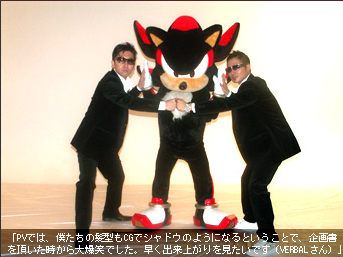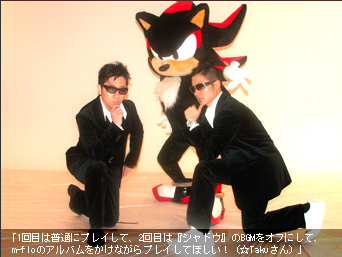 For more information on this collaboration please visit: m-flo LOVES Shadow the Hedgehog.
Credit to Knuckles_X of SSMB for ripping the images from flash.
Sonic downloadable content
Sonic channel has added downloadable Sonic content to its site. Available are such things as wallpaper and art sheets.
To access these goodies click the 'FUN ROOM' link, and then click the 'PRESENTS' link.
Wallpaper
A couple of Amy wallpapers are now available.
Art sheets
Two Tails art sheets are now both available. The files are PDF, so 'Adobe Acrobat' will be require to open them.
Screensaver
A Sonic screensaver is now available. The scene depicts Sonic's popular sprite dying pose.